You can use MarketXLS to create stunning, dynamic, customizable, stock charts in Excel
Meet the

#1

Excel-Based Investment Research Platform
Better Research = Faster Decisions = More Profit
Create ready-made stock charts in Excel
Make charts with your own dataset in Excel
Customize your charts, add panels, in-built indicators, multiple axes and so on
Zoom in - Zoom out of charts with dynamic date format handling
Export charts you make in multiple formats, copy as PNG, share on Twitter or StockTwits quickly
Annotate Candlestick patterns on the charts
MarketXLS charting engine uses Excel's range objects to automatically identify chart data to save you time
Maximize charts without any distortion of quality
Open multiple charts windows at a time
MarketXLS charts are much more interactive and dynamic than the native Excel charts

Chart Examples

Simply select a group of stocks and click on these to get the charts like shown below to create stock charts in excel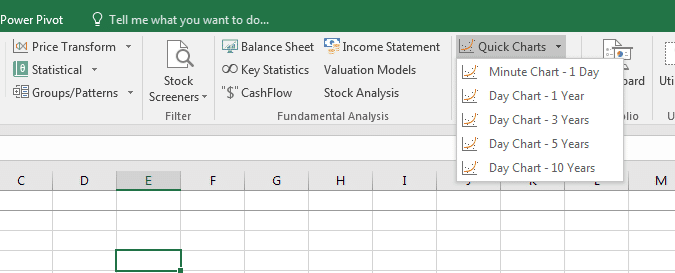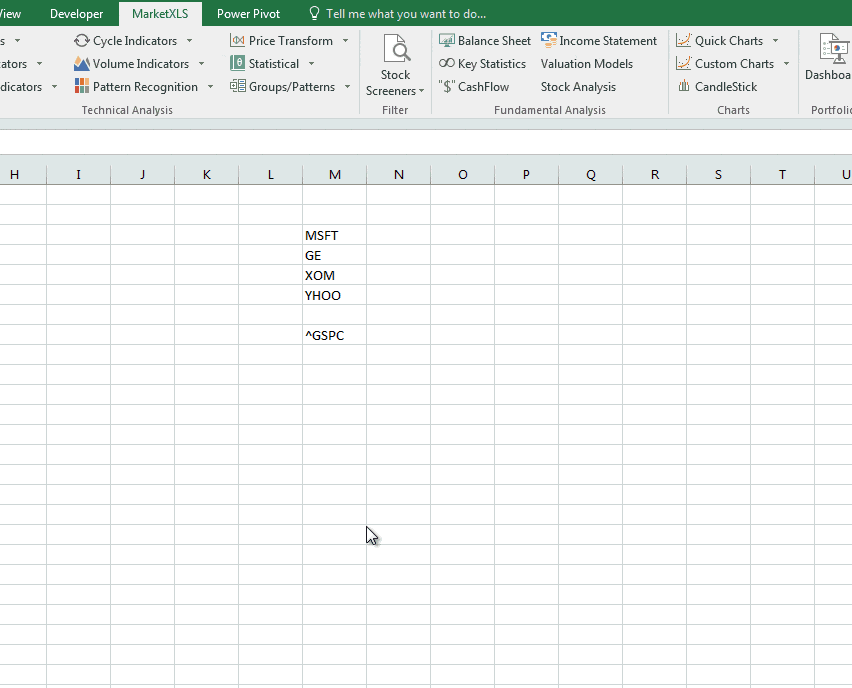 ---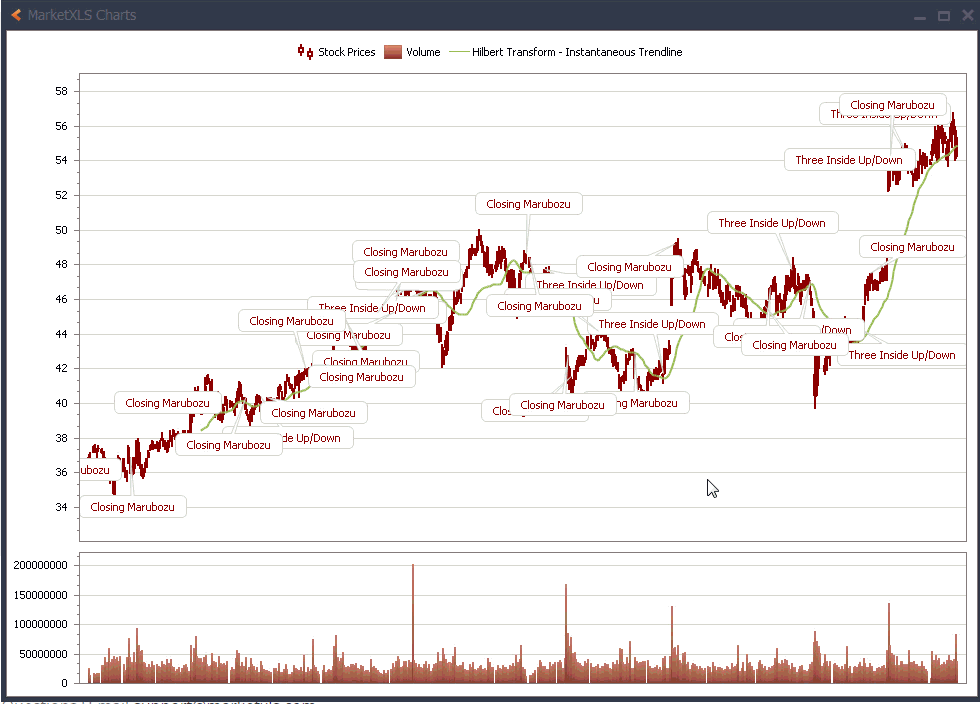 ---
---
Stock Quotes in Excel Add-in from MarketXLS has everything you would need as an investor to manage all your stock portfolio needs within Excel. The add-in is designed to fit right within your workflow and provides you the required data the way you want. You can plugin this data within your financial models or portfolio spreadsheets and the data will refresh automatically keeping your numbers always latest.
You can use the MarketXLS charting functionality to build charts for a single stock or multiple stocks. The quick charts functionality allows you to draw charts for a variety of time periods such as daily closing prices for one year, three years or even more. You can also plot Candlestick charts and annotate them. You can also use the MarketXLS charting to plot custom charts based on your own dataset as an alternative to native excel charts.
Other than data visualization and stock charts in excel, the MarketXLS add-in also provides live and delayed data for stock quotes, futures, options, ETFs, and currency quotes, and historical stock data in excel. The add-in also provides all the fundamental and technical data for the stocks including balance sheet, income statement, and cashflow metrics and hundreds of technical indicators and charts.
Supercharge your stock research with MarketXLS.
Questions? Email support@marketxls.com
---