A cryptocurrency is a digital or virtual asset created to work as a medium of exchange. Individual coin ownership of these assets records is stored in a ledger existing in a computerized database using cryptography, ensuring to secure transaction records, control the creation of additional coins, and verify the transfer of coin ownership. Cryptocurrencies are not generally issued by any central authority, making them immune to any government intervention or manipulation.
Cryptocurrencies can be used for transactions as well as an investment, just like stocks and bonds. They allow for secure payments online with systems that are denominated in terms of virtual "tokens," represented by ledger entries internal to the system. Cryptocurrencies work through distributed ledger technology, typically a blockchain.
What is a Blockchain?
A blockchain is like a growing database with its list of records called blocks linked using cryptography. These blocks have defined storage capacities that, when filled, are chained onto the block filled previously, forming a chain of data known as the "blockchain." The date in the block is inviolable; once recorded, the data in any given block is not altered subsequently without alteration of all subsequent blocks.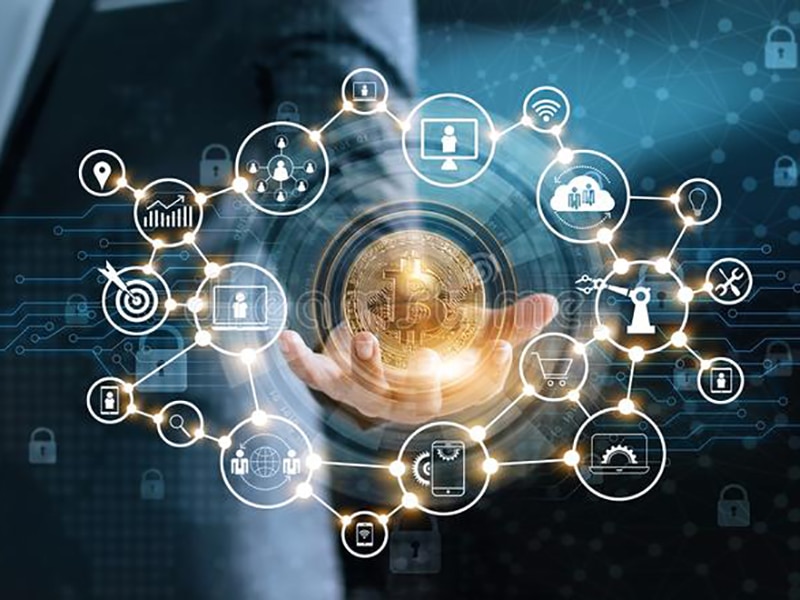 Types of Cryptocurrencies
The first cryptocurrency released was Bitcoin, as open-source software in 2009. Since the release, there have been many others that have been created. Bitcoin's success gave rise to some of the competing cryptocurrencies known as "altcoins," including Litecoin, Peercoin, and Namecoin, as well as Ethereum, Cardano, and EOS. The total aggregate value of all cryptocurrencies is around $1.5 trillion. Some of the well-known cryptocurrencies are as follows:
Bitcoin was invented in 2008 by an unknown person or group of people using the name Satoshi Nakamoto. It is a decentralized digital currency, without a central bank or single administrator, that can be sent from user to user on the peer-to-peer bitcoin network without the need for intermediaries. The market value of Bitcoin (as of 25th April 2021) is $49,742.15
Litecoin was launched in 2011 following the footsteps of bitcoin and has often referred to as "silver to Bitcoin's gold." In terms of its technical details, Litecoin is almost similar to Bitcoin. Litecoin had a market cap of $10.1 billion (as of January 2021) and a price of $226.49
Ethereum, launched in 2015, is a decentralized, open-source blockchain with smart contract functionality. Ether is the native cryptocurrency of the platform and is the second-largest by market capitalization, after Bitcoin. Ethereum is the most actively used blockchain. 
Tether was one of the first and well-known of a group of so-called stablecoins backed by a similar amount of traditional fiat currencies, like the dollar, the euro, or the Japanese yen are held in a designated bank account.  They aim to peg their market value to a currency or other external reference point to reduce volatility. 
Ripple is a cryptocurrency that also acts as a digital payment network for financial transactions. It is the third largest cryptocurrency by market cap,after Bitcoin and Ethereum with a total market capitalization of more than $19.8 billion. Compared with the tokens in circulation the price of each XRP token is very small, it's just over a dollar per token.
Cryptocurrency Exchanges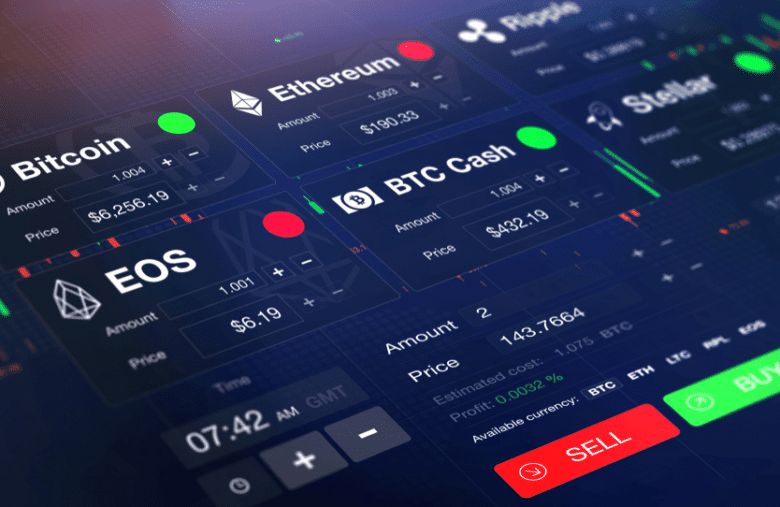 Coinbase is one of the most widely known exchanges in the U.S. It was founded in 2012 by Brian Armstrong and Fred Ehrsam. It is a fully regulated and licensed cryptocurrency exchange and is the largest cryptocurrency exchange in the United States by trading volume. It is an easy-to-use exchange, significantly lowering the barrier to entry for cryptocurrency investment. On 14th April 2021, Coinbase went public on the Nasdaq exchange. 
Binance dominates the global exchange space and is the largest cryptocurrency exchange globally in terms of trading volume as of April 2021. It was initially based in China with a strong focus on trading in an altcoin. It is ideal for people who would like to trade or invest in lesser-known altcoins or anyone who wants more advanced charting than most other exchanges. 
Huobi is a Seychelles-based cryptocurrency exchange founded in China that now has offices in Hong Kong, South Korea, Japan, and the United States. It became a publicly listed company in August 2018. Huobi processed around the U.S. $1 billion in trades daily as of March 2018. 
Kraken was founded in 2011 which is a U.S.-based cryptocurrency exchange and bank. Being one of the world's biggest crypto exchanges, it has more than 6 million clients. It provides cryptocurrency-to-fiat-money trading and provides price information to Bloomberg Terminal. This exchange is available to 48 U.S. states residents and 176 countries and lists 40 cryptocurrencies available for trade.
Bisq is a downloadable software decentralized Bitcoin and crypto exchange. It is non-custodial and has no central point of failure, and cannot be taken down. It offers to trade several different fiat currencies, Bitcoin, and several other cryptocurrencies. The decentralized peer-to-peer characteristics can mean low trading volumes and slower transactions.
Ways of Investing in Cryptocurrency
Investing in cryptocurrency might look complicated initially, but it gets easier once you are familiar with the process. With the increasing legitimacy of the exchanges and wallets growing, it gets even more simplified day by day. So let's break the entire process for you step by step:
Select Your Choice of Cryptocurrency 
From a broad universe of cryptocurrencies, select your choice of cryptocurrencies that you look forward to investing in and trade. Before investing, make sure to do thorough due diligence and build a strategy to avoid any unforeseen losses as the cryptocurrency market is very volatile. 
You need to sign up for any cryptocurrency exchange by creating an account on an exchange, and then you can transfer real money. Some cryptocurrencies, including Bitcoin, are available for purchase with U.S. dollars, while others require you to pay with bitcoins or another cryptocurrency. Ensure safe internet practices when creating a cryptocurrency exchange account with the help of two-factor authentication and a strong password.
The next step in the crypto investment process is to select a suitable crypto wallet. It is crucial to have your crypto wallet before buying any cryptocurrencies to store your coins within your secure personal wallets.
While exchanges allow investors to hold purchased coins within assigned exchange wallets, it is recommended to withdraw cryptos and hold them in private wallets to ensure that only you control your funds' private key. This protects your investments from hackers and theft, giving you the ability to store funds aside from an exchange to avoid the risk of your exchange getting hacked and losing your funds.
The Bottom Line
Since the last seven years, the cryptocurrency market has seen enormous growth. Bitcoin has had a lot of ups and downs. In 2013, Bitcoin was trading below $130.00. But it skyrocketed to $17,060.55 on 11th December 2017, before crashing again a few months later. It started to jump again in 2021, getting close to $50,000. All of this, however, comes with a lot of risks. Cryptocurrency is a digital technology and is subject to cybersecurity breaches and may fall into the hands of hackers.
As mentioned earlier, cryptocurrency is a highly volatile asset hence being a high-risk investment. It would help if you weighed the potential gains against your risk tolerance. As with any potential investment, the most important thing is to have a clear idea of the risks you're taking. It would be best if you didn't put yourself in a situation where your financial health is dependent on the success of cryptocurrencies. However, if you're well aware of the risks and want to give it a shot anyway, you may get lucky.
Disclaimer
None of the content published on marketxls.com constitutes a recommendation that any particular security, portfolio of securities, transaction, or investment strategy is suitable for any specific person.
The author is not offering any professional advice of any kind. The reader should consult a professional financial advisor to determine their suitability for any strategies discussed herein.
The article is written to help users collect the required information from various sources deemed to be an authority in their content. The trademarks, if any, are the property of their owners, and no representations are made. All trademarks referenced are the property of their respective owners. Other trademarks and trade names may be used in this document to refer to either the entity claiming the marks and names or their products. MarketXLS disclaims any proprietary interest in trademarks and trade names other than its own or affiliation with the trademark owner.
References
Cryptocurrency – Cryptheory. https://cryptheory.org/cryptocurrency/ 
How (and Where) to Invest in Cryptocurrency – SmartAsset. https://smartasset.com/investing/how-to-invest-in-cryptocurrency